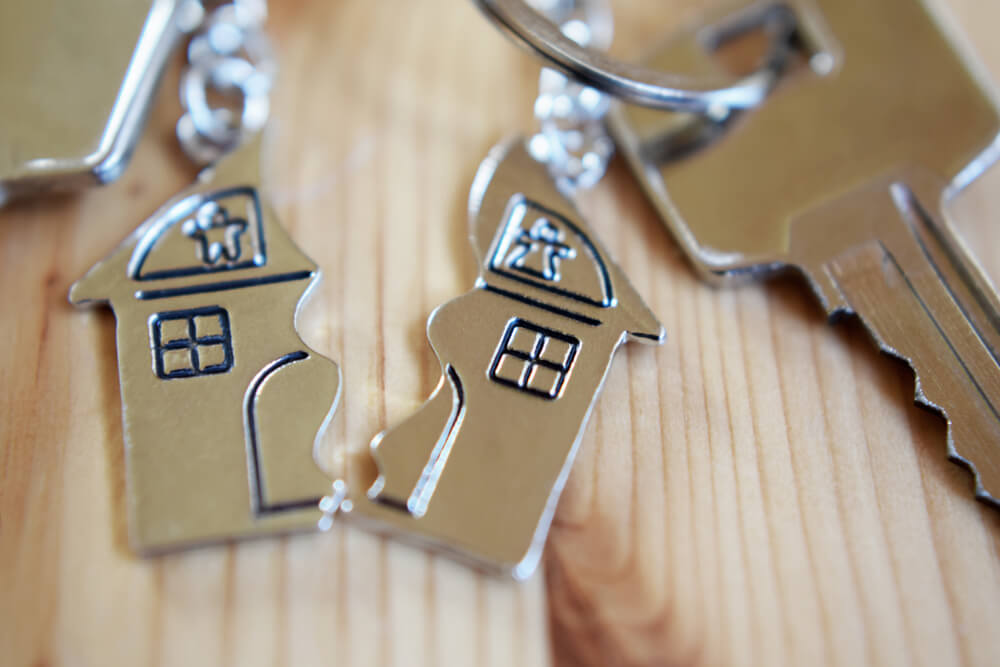 Divorce is rarely a straightforward process, and one of the most contentious issues often revolves around the division of property. As experienced Texas divorce lawyers, we are often asked the following question about property division: "Is it a 50-50 split in a divorce in Texas?" Below, we discuss what to know about property division in a Texas divorce and whether you should expect a 50-50 division.
Is Texas a Community Property State?
Before we get into property division, we need to discuss whether Texas is a community property or a separate property state. Texas is a community property state. What does this mean? 
Texas defines community property as "property, other than separate property, acquired by either spouse during marriage." It means that both spouses equally own assets and debts earned, acquired, or incurred during the marriage. 
Common examples of community property include:
Family home

Income earned by either spouse during the marriage

Other real estate purchased during the marriage

Personal property (i.e., vehicles, furniture)

Checking and savings accounts

Stocks and other investments

Retirement accounts

Debts incurred during the marriage (i.e., mortgage, credit card debt, personal loans)
Community property is subject to division during divorce. It does not matter if only one spouse's name is on a bank or savings account or if only one spouse purchased something or took out a loan. If it was earned or acquired during marriage, it is likely classified as community property. 
How Is Community Property Different Than Separate Property?
Not all property is community property. Property may be considered separate property, which means that, unlike community property, it is not subject to division in a divorce. Under Texas law, separate property refers to the following:
Property owned or claimed by one spouse before marriage

Property acquired by one spouse during marriage by gift, devise, or descent

Recovery of a personal injury award or settlement by one spouse during marriage, except any recovery for loss of earning capacity
Is Texas a 50-50 State When it Comes to Property Division?
Many individuals believe that because Texas is a community property state, it automatically means a 50-50 split in the event of divorce. However, that is a misconception. While it is true that both parties have an equal right to community property, Texas is not a 50-50 community property state. Instead, the Texas Family Code follows the principle of equitable distribution. 
Equitable distribution does not necessarily mean equal distribution or 50-50 distribution. The court is not required to divide property equally. Instead, the law states that the division should be "just and right." This phrase grants the court the discretion to divide property based on a variety of relevant factors.
What Factors Affect Property Division in a Texas Divorce?
While some divorces result in a 50-50 split of property, that is not true for many divorcing people. The court often uses this even split as a foundational guideline. However, it will consider several relevant factors to determine an equitable division of property. 
Examples of these factors include, but are not limited to, the following:
Earning capacity of each spouse.

The court may consider each spouse's potential for future earnings. For example, the court may consider factors like education, current employment situation, age, and overall health to determine their ability to support themselves.

Individual needs of each spouse.

The court may consider the unique financial needs of each spouse in determining property division. For example, the court may consider each spouse's medical, educational, or other financial obligations. 

Child custody considerations.

The presence of children and custody agreements can influence property decisions. For example, the court may grant the primary custodial parent the family home to provide a consistent environment for the children.

Separate property.

Not all property is deemed community property. Gifts, inheritances, and specific personal injury awards, among others, are considered separate property and are not split in the divorce. The court may consider the value of each spouse's separate property to inform its decision. 

Debts and liabilities.

Property division does not only include dividing assets. Debts must be split, too, and the court will consider liabilities when dividing property. 

Grounds for divorce.

Most divorcing spouses use no-fault grounds to get divorced. However, in some cases, fault is a relevant factor in a divorce. Examples of

fault-based grounds for divorce

include, but are not limited to, cruelty or adultery. A judge can consider grounds for divorce when dividing property.
The list above are examples of factors that the court may assess when making decisions about the division of property. However, the court will consider any relevant factors. The court's objective is always to ensure a "just and right" division for both spouses.
How Can an Experienced Texas Divorce Lawyer Help Me?
If you are facing divorce in Texas, having an experienced Texas divorce attorney on your side is beneficial for many reasons. Property division during divorce can be a complex, stressful, and emotionally charged process. Having a divorce lawyer during property division is invaluable for ensuring a fair and equitable distribution of assets. 
An attorney can help you identify tangible and intangible assets, uncover any hidden assets, classify property, and value property. A lawyer will protect your financial interests and future financial security by helping you through divorce negotiations with your spouse or fighting for your best interests in court. 
Schedule a Consultation With Our Texas Divorce Lawyers
At Warren & Migliaccio, we help our clients achieve the best possible outcomes for their divorce and family law cases. If you are considering divorce or are in the process of divorce, do not hesitate to contact our Texas divorce lawyers. 
During a consultation, we can discuss your unique situation, your legal options for moving forward, and how we can help you with your case. We understand you may be facing a difficult time in your life, and we are here to help you with the legal burden. Call us or fill out our online contact form, and we will contact you soon.